Discover more from Supercreator
The premier politics newsletter for the creative class
Over 1,000 subscribers
In Conversation With: Kat Magill
The Los Angeles-based poet, host and event curator on creating joy during the pandemic, healing through art, and finding peace in the unknown.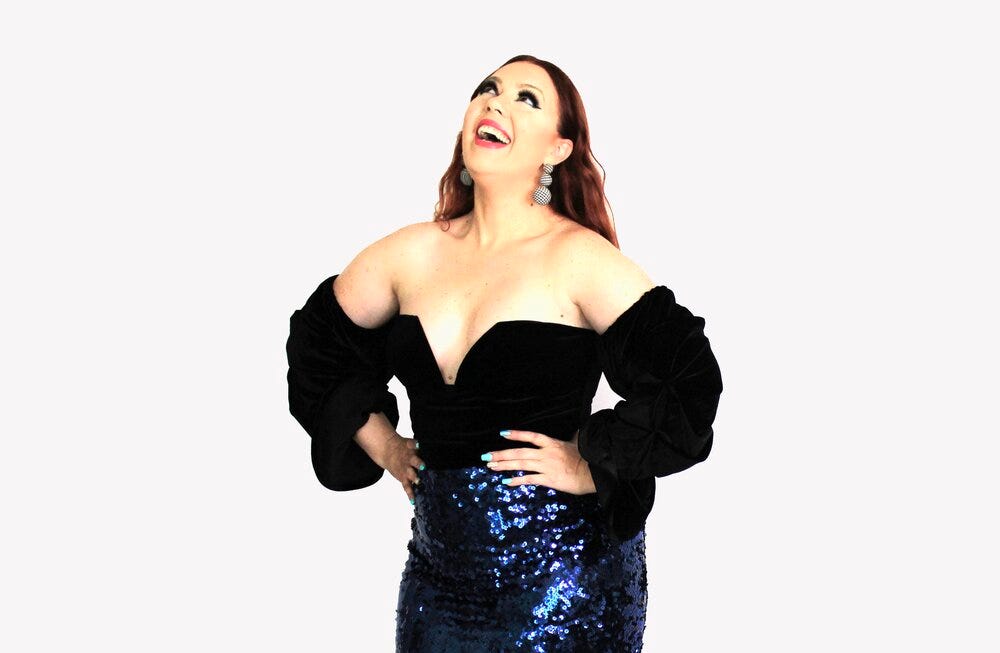 Photo courtesy of Kat Magill
The pandemic brought more than just a public health crisis: It also created economic turmoil for a generation of digital creators who earn a living online. "After seeing devastation sweep the world, I witnessed an array of fearful posts on Instagram from friends and colleagues regarding their loss of income, canceled shows, feeling isolated," Kat Magill, a Los Angeles-based poet, host and event curator, said. "I experienced the same devastation but felt called to keep my community hopeful and thriving."
Magill answered the call with Screen Time Slam, a social experience she created with only a ring light, phone and dope playlist of music. "I committed to going live every Sunday with the intention of offering a space of joy of hope," she said. The result: 200 poets from six different countries — including world renowned artists and top-ranked performance artists — have graced Kat's screen. "Screen Time gave over $8,500 directly to poets in need. I am amazed at its influence and I have received numerous messages of how Screen Time brought people back from the brink of sadness."
Screen Time Slam isn't the first time Magill has created a powerful impact on a meaningful scale. After she wrote her second book of poetry, which lead readers through her experience as a domestic violence survivor, Magill wrote and produced The Myth — a self-described experiment in healing. "The film became my unapologetic journey to redefine love and elevate poetry from the page to a visceral experience for a larger audience to digest." Most importantly: "[The Myth] demanded me to confront my past, see it played out in front of me, and then take back my story."
But instead of looking back, Magill is moving forward with two more poetic films with hopes to break open the genre ("Hollywood is great with categories but boggled by that which exists outside of the box," she told me.) And she'll be performing alongside a panel of influencers including Ashley Judd and Gigi Gorgeous at a United Nations initiative in partnership with the Social Good Club to end violence against women. She's leaving room for serendipity too: "In a world where so much is unknown, I am evolving and shifting with the tide."
If you or anyone you know is experiencing domestic violence, seeking resources or information, or questioning unhealthy aspects of a relationship, the National Domestic Violence Hotline can help: Call 1–800–799–7233 or visit thehotline.org.