Discover more from Supercreator
The premier politics newsletter for the creative class
Over 2,000 subscribers
Keomi Tarver on melding mindfulness and movement
"I've been dancing since I could walk."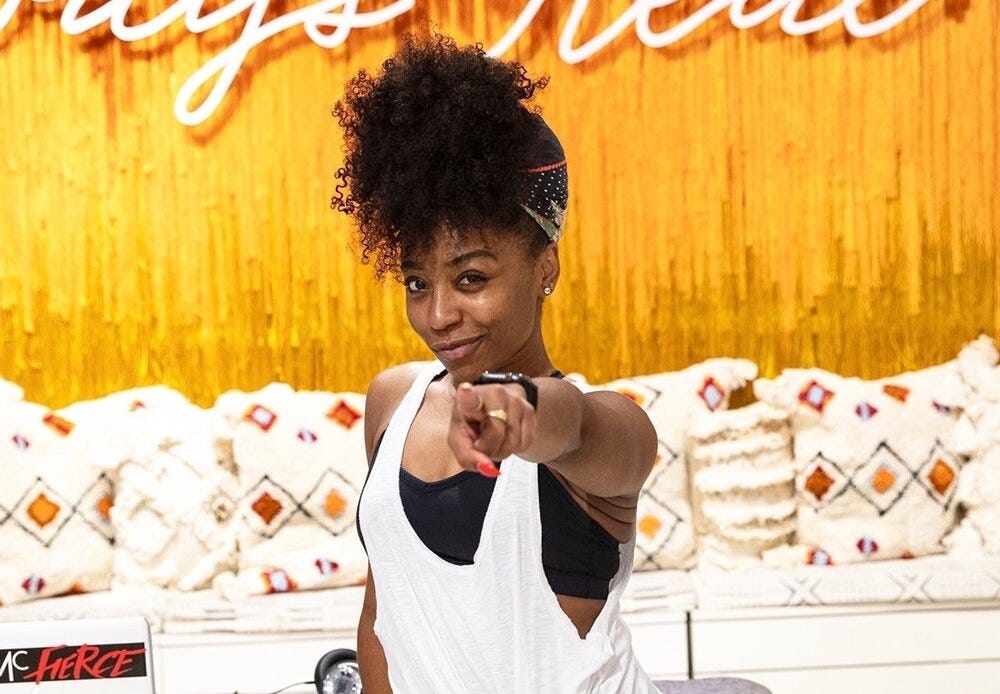 This Week's Supercreator: Keomi Tarver, a Brooklyn-based choreographer, trainer and founder of AbunDANCE with Keomi, which uses movement and mindfulness to ignite creativity, tap into divine connection, and live abundantly.
The Supercreator: How did you start dancing?
Keomi Tarver: I've always been dancing and I've been doing so since I could walk. When I was 12 years old, I decided I didn't want to do karate anymore and my uncle told me I had to be in an activity, so I started praise dancing at my church — and the rest was history. My freshman year in college, I realized being a lawyer wasn't the dream for me and I started to invest in the things I already loved. Movement and business management. I graduated in 2010 with an associate degree in liberal arts and a bachelor's degree in business management.
The pandemic has obviously shuttered so many creative businesses. But you're coming off your highest-earning quarter. What was your strategy for turning your popular in-person experiences into a dynamic digital offering?
First, I did my homework — so seeing some of the things that other folks in my industry who are teaching live classes and taking note of anything that was in alignment with what works for me.
Also asking for and getting feedback was really big for me virtually because I'm not there, you know what I mean? Because I could be doing my damned best and as creative as I want to be but if the person on the other side isn't getting what they need out of it doesn't take away from the work but it takes away from the impact.
What would you say to someone who feels intimidated by dance or movement?
I would encourage them to start where they are: Stand where you feel most comfortable. Think about what body part are you're using and how you connect to it. That can bring another level of awareness.
What's next for AbunDANCE With Keo?
I have the AbunDANCE Within series that focuses on mindfulness and movement, allowing us not only to experience abundance in our bodies but also healing in our mind and in our spirit. So that's going to be rolling out every Saturday in October. And I'm also to offer the opportunity to invest in small group and private sessions going forward.