Discover more from Supercreator
The premier politics newsletter for the creative class
Over 1,000 subscribers
How Antuan Byers found perfect timing in the pandemic
The 26-year-old founder of Black Dance Change Makers on the hashtag that mobilized his tribe, how the arts exclude performers of color and the value of "handing the mic" to marginalized identities.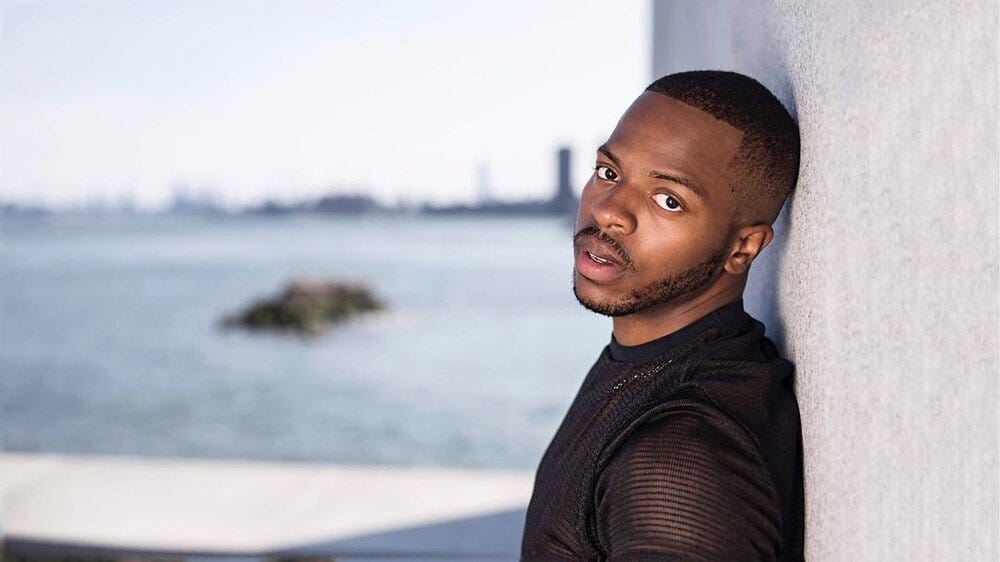 In June, as America found itself in the throes of another uprising against white supremacy and police violence after the deaths of George Floyd, Breonna Taylor, Ahmaud Arbery and countless other names that we've memorialized as hashtags, two record executives issued one of their own: #TheShowMustBePaused.
"We will not continue to conduct business as usual without regard for Black lives," Brianna Agyemang and Jamila Thomas, senior directors of marketing at Atlantic, said in their co-authored statement as they called on the music industry "to take a beat for an honest, reflective and productive conversation about what actions we need to collectively take to support the Black community."
But the last thing Antuan Byers wanted to do was pause the show though. "So while everyone was uploading black squares to their Instagram, I literally hit up every Black dancer that I could think of and said, 'Hey, y'all, I need to talk to folks — anybody free or need to hop to folks?" the 26-year-old Metropolitan Opera dancer said. And at that moment, the seeds for Black Dance Change Makers, an emerging platform designed to unite and uplift Black-identifying dancers through leadership, education, service, and community-building, were planted.
"I just noticed that there haven't been many spaces for us to talk openly and freely amongst our Black dance community," Byers said. "And that's when I knew that [it] was something I wanted to continue doing." (Disclosure: Byers is my maternal cousin.) Throughout the summer, the dancers met every week — except when they were completing boundary and consent trainings or tending to their mental well-being — and each meeting reaffirmed the belief in the idea.
Most of the programming for Change Makers happens over Zoom or via web and mobile platforms that enable dancers to chat, message and DM Black dancers everywhere. An immediate priority is creating ways to connect those dancers with other dancers near them in real life, but Byers thinks his digital-first strategy will serve the brand going forward. "That's really the only way that you can connect Black dancers everywhere," he said. "Our goal is to connect Black dancers and the only way you can do that [right now] is through the virtual space."
Byers is compassionate toward the millions of Americans who have been affected by the pandemic, especially the loved ones of the nearly quarter of a million who have died from COVID-19. But after he took stock of his intense pre-pandemic schedule, he also recognized that the timing couldn't have been more perfect to invest in a project like Change Makers. "For me, this is the only time I could found something," Byers said. "When I'm not in this pandemic, I'm on stage every day, I'm in a rehearsal every day, I'm running from meeting to meeting or photo shoot to photo shoot — there is no time to sit back and [start] a platform for Black dancers everywhere."
Dance, like most performing arts, is a notoriously exclusive industry. According to Data USA, white performers represent 67 percent of professional dancers and choreographers in 2018 (while amounting to 62 percent of the US population); Black people represented just under 12 percent of the American population in the same year but constituted just 6.7 percent of professional dancers and choreographers.
These disparities can contribute to a warped sense of belonging for members of underserved and overlooked communities. "We often hear about ballet tights and ballet shoes not matching our skin tone and that's a really important issue," Byers said. "Selling tights and the color is called skin or flesh but it's a pale pink can be really traumatic and damaging for a Black dancer who is going to purchase those tights. They can't see themselves as a ballet dancer if you're saying something like 'skin tone' but it's only pale pink. There is no inclusion for them in that situation."
Byers said that Black dancers aren't offered the same opportunities as other dancers, which feeds the aforementioned representation gap because it's really hard to imagine what's possible without seeing someone that looks like you or who didn't come from where you came from in similar positions. "You need Black ballet masters for Black dancers. You need Black directors and Black choreographers to advocate and know how to work with your Black dancers. So there are several ways that Black dancers get the short end of the stick."
Another challenge: Many of the cultural dance styles that Black dancers grow up training in or participating in outside of the studio are unappreciated within in the industry. "For instance, more cultural dances, such as African dance, aren't as appreciated as much in this field as ballet or contemporary or modern," Byers said. "And what that tells us is you can have a dancer that is trained in ballet, West African, modern, jazz, all of these things since they were two years old and then you can have a student who just trained in a really prestigious ballet school since they were two years old. Both of those dancers have danced their whole lives. Both of those dancers have the same amount of training." But Byers told me that only one of those dancers' work would be considered legitimate. "We have to work ten times as hard to prove to someone else that we're good at their thing before they can even imagine us being good at our thing and appreciate us for that."
What makes Change Makers promising is the space it creates for a myriad of Black identities — a welcome reminder that Black people are anything but a monolith. "Change Makers is inspired by Black dancers everywhere: Those Black dancers who may be the only Black student at their school or the only Black dancer in their company or the only Black dancer in their BFA program — that's who inspired this work," Byers said. "Connecting with those who don't know how to advocate for their hair or for their body type or for their skin color within these performing arts institutions — that's who inspired this work. The Black women, the Black men, the Black femmes, the Black disabled community." Byers said Change Makers is focused on "handing a mic" to dancers who normally don't have a seat at the table and handing them a mic and letting them lead and guide the programming.
This level of awareness is to be expected from creators who have years of experience in building and organizing communities. But Byers is a first-time founder and susceptible to the same growing pains as all of us.
"One thing that's really stuck out to me is the amount of faith that you have to have as a founder," Byers said. "I thought I had it and I know I still do have a lot of faith. But it really does get tested especially in those moments when it's your hard-earned money that you're putting into something that could completely fail, your time — those hours you're working on it through the night." What guides him through the ups and downs is the mission and people he's chosen to serve. "You know, when you're clocking in on a job, it's not up to you if the business survives — we're all working together and doing our piece to make it happen but when you're a first-time founder and you're doing a lot of the heavy lifting for the business that's a lot of pressure."
Still, Byers will tell you that there's no better time than the pandemic-stricken present to take a risk — especially one that has the potential to support a vision that's bigger than yourself. "These uncertain times are uncertain for everyone and they're actually a time for opportunity," Byers said. "If it's just the fear of the uncertain, don't let that stop you because everyone is experiencing that and the only difference is that some people are going for it anyway and some people aren't."
---
FYI
I'll be on Fall Break Oct 26–30 so instead of new posts, you'll receive The Supercreator Rewind, a weeklong series of stories, conversations and essays from the archive that you may have missed (or won't mind reading again!). I'll be back just in time for the election and The Supercreator's first birthday. Until then, I'll be sharing three posts (plus a subscriber-only post) via the web and email this week as I transition back to a daily publishing cadence.
---
Read All About It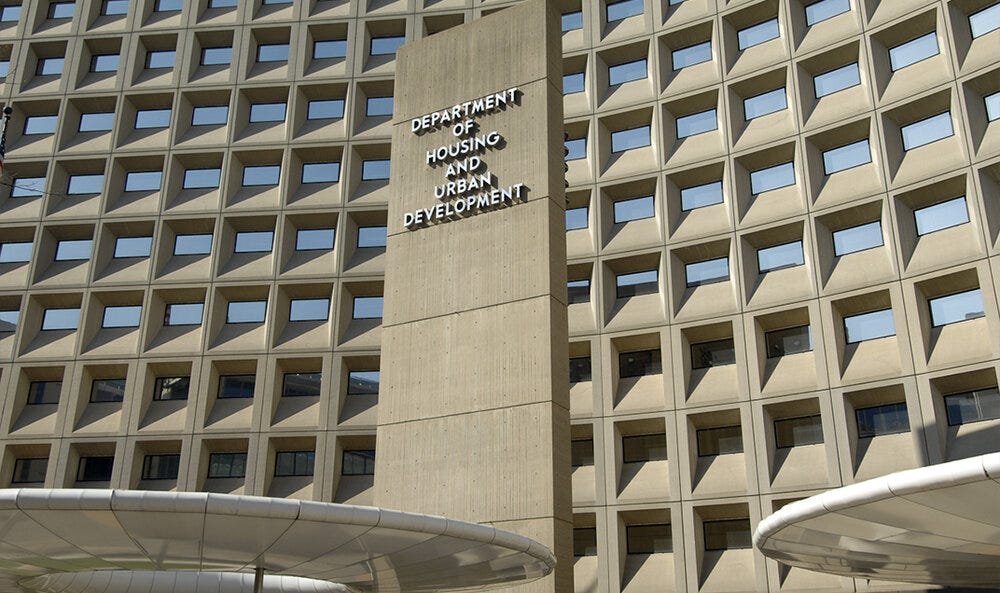 Yalman Onaran at Bloomberg on why Black borrowers pay $13,464 more over the life of a home loan than our White counterparts:
"The biggest reason for the gap is the risk-based pricing found in most U.S. mortgages, which disadvantage Black borrowers because they tend to make smaller down payments and have lower credit scores, said the report's authors, who include Ed Golding, former head of the Federal Housing Administration. The lower down payment also results in more Black homeowners paying mortgage insurance, the researchers found."
Jason DeParle at The New York Times on the eight million Americans who have slipped into poverty since government money ran out:
"The recent rise in poverty has occurred despite an improving job market since May, an indication that the economy had been rebounding too slowly to offset the lost benefits. And now the economy is showing new signs of deceleration, amid layoffs, a surge in coronavirus cases and deadlocked talks in Washington over new stimulus."
E. Alex Jung at Grub Street on Sohla El-Waylly, the beloved former Bon Appétit Test Kitchen star who now has her own food column and web series (and is writing a cookbook too):
"As we talk about Bon Appétit, El-Waylly's mood darkens. She's still processing what happened, because it raised existential questions of value — who deserves what and how much. Sometimes she wishes she had never taken the job. 'This stuff really gets in your soul,' she says. 'My husband, he's half Bolivian and half Egyptian, and we've been talking about how we've internalized these things. That we really think we are worthless, so you don't want to ask for more.'"
Josh Eidelson and Spencer Soper at Bloomberg on the Amazon employees who claim their well-being takes a back seat to quickly shipping customers' orders:
"Productivity quotas have been a long-running flashpoint at Amazon. In 2018, Amazon warehouse workers in Minnesota organized and rallied to demand more lenience during the Ramadan fast, which that year overlapped with the lead-up to Prime Day. Back then, collective protest by U.S. Amazon employees was uncommon. This year, COVID-19 concerns have inspired a wave of walkouts and demonstrations, beginning with one in March at the Staten Island warehouse."
Deepa Seetharaman and Emily Glazer at The Wall Street Journal on how Facebook CEO Mark Zuckerberg transformed himself into an active political operator in the Trump era:
"Mr. Zuckerberg's new political moves are part of an effort to protect his company from pressures that range from antitrust scrutiny on both sides of the Atlantic to criticism of its privacy practices and of its role in disseminating misinformation and conspiracy theories. Facebook is also facing new competitive threats from the likes of ByteDance Ltd.'s TikTok. Forging relationships with political leaders, media personalities and activists is now critical to Facebook's continued primacy in social media."
Emily Farra at Vogue on how social influencers have become the retailers of the 2020s:
"Moving product and driving sales have become an influencer's most valuable skills. Literally: In 2019, brands spent $8 billion on influencers, a sum of sponsored social media posts, long-term partnerships and collaborations, and the commissions influencers make through affiliate programs like RewardStyle. Amber Venz Box launched the platform back in 2011 when she made an astute observation: Influencers were starting to act a lot like personal shoppers, directing their followers to stores and websites to shop their look. If those recommendations led to a sale, didn't they deserve a cut of the profit?"
---
Feedback
If you're enjoying what you're reading, please recommend the newsletter The Supercreator. They can sign up here. If you want to share your thoughts on an item from this post or on The Supercreator in general, reply to a newsletter or email me at michael@thesupercreator.com.
---
Super Picks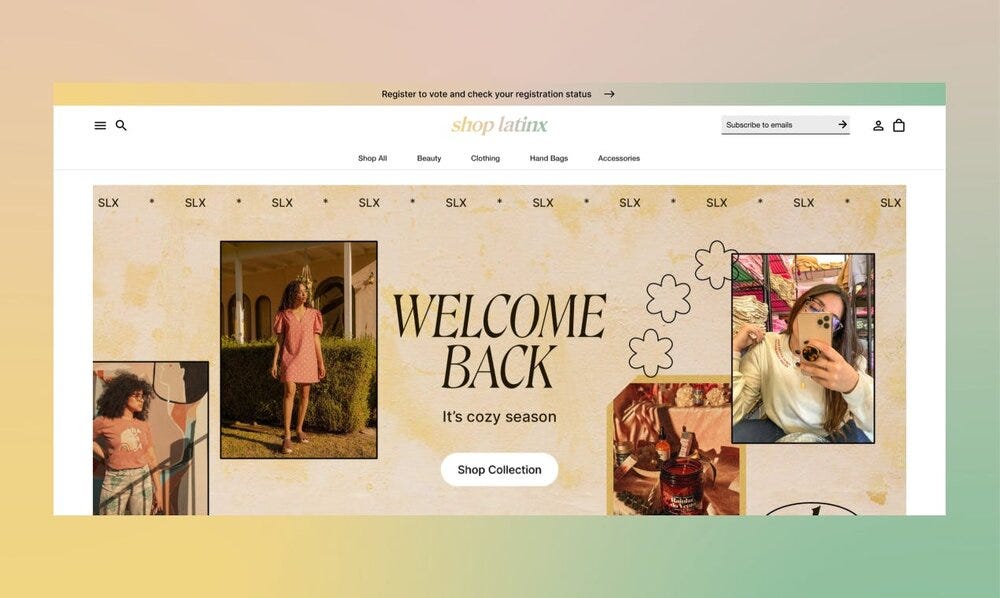 Shop Latinx: This lifestyle marketplace for millennial and Gen-Z Latinx shoppers — who will boast more buying power by 2023 than the gross domestic product of countries like Australia, Spain and Mexico — features over 500 products from across several categories including skincare, wellness, clothing and accessories.